My (I forgot the name of) colony hasn't been foraging in their out world for water or food. They are really active and stuff but they just don't want to wonder out of the test tube. Nor is the queen laying eggs. They only eat if I directly put a drop of honey or a cricket leg in their tube.

Here's a picture.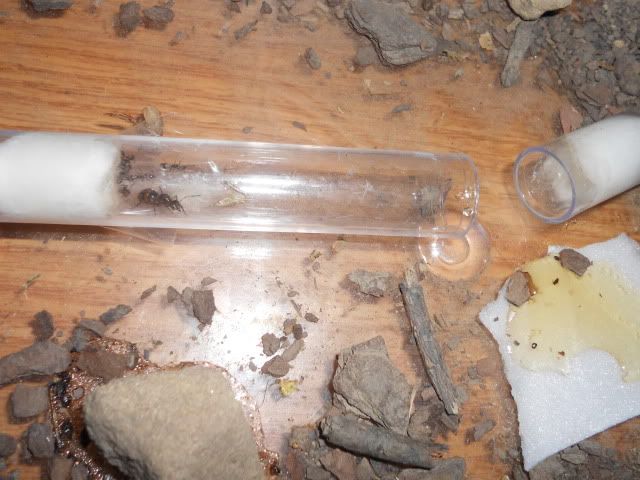 Will they eventuality explore when they get thirsty or hungry?

P.S- Their original test tube that they are in has no water left in it, so that's why there's another tube filled with water in there.