Today I have noticed that a lot of
Monomorium minimum are on my vine. There are also holes on my leaves and dark green spots as well. I am not sure if the ants are making the holes, they seem to be feeding on the underside of the green spots found on the leaves. One spot that they look like they are really damaging though are the new nodes coming in. Just posting this because it is ant related and I have some pics!

Here is a leaf hole an ant and a few green spots.



These next two are ants that appear to be feeding off of the spots.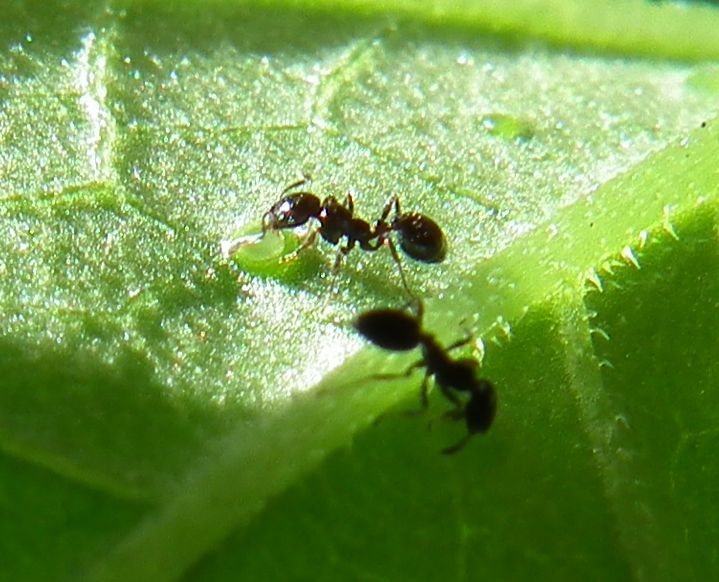 Finally here is a fresh node covered with them.


Hope you enjoyed