Let me start by saying I was soaking drift wood I just collected earlier for an aquarium, and found this queen crawling along my bathtub, obviously flushed out of her newly established nesting site chamber. There were no other ants anywhere, so I'm assuming she did not have any adult workers yet. Now I collected wood from 2 different locations pretty close to each other, but slightly different terrain. One place I already know has
Prenolepis imparis,
and
Liometopum occidentale
, and nothing else I have seen so far. The other location has lots of Harvester Ants and a few colonies of Argentine Ants, and nothing else I have seen yet there.
Location:  Trabuco Creek, Cleveland National Forest, Orange County, CA. (
https://maps.google.com/?ll=33.674529,-117.545305&spn=0.000522,0.001206&t=h&z=20
)
Habitat:  Either an Oak forest, next to a creek with green plants and vines everywhere (where the
Prenolepis imparis,
and
Liometopum occidentale
were spotted), or a dry riverbed with lots of sand, gravel, rocks, and dead plants (where the Harvester Ants were spotted).
Coloration, hue and pattern:  Red head, dark red thorax, and black abdomen.
Distinguishing characteristics:  Nothing in particular that I noticed.
Length in millimeters:  10 mm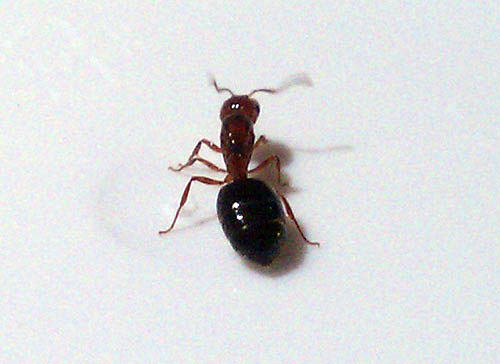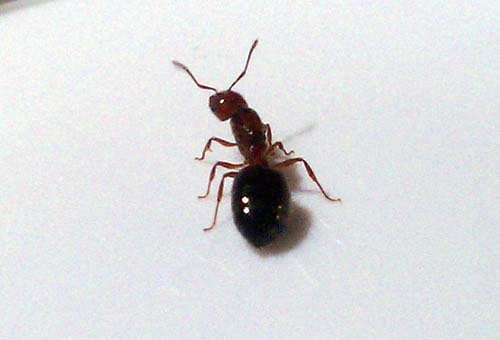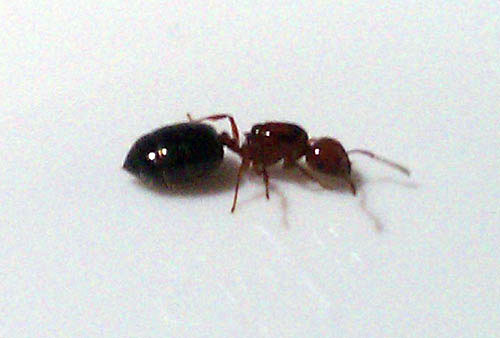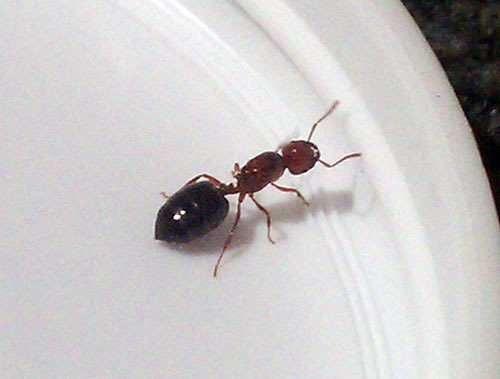 Edit: Fixed incorrect images displaying due to a server issue.