There were some thunderstorms in the forecast for the Mojave Desert area over last weekend (the first of the summer really), so I decided that would be a good time for me to make my first anting trip out there. I wasn't sure exactly where I was going to go, but I knew I wanted to go to one of the areas where
Acromyrmex
have been spotted, because I've always wanted to see them. I ended up going  to an area near Joshua Tree National Park. There I started looking around and thought I was already being attacked by some kind of crazy desert creature, but it just turned out to be a cactus that got air-born in the wind gusts from the coming storm--either way, it didn't feel good at all when it stuck into my leg. With my new macro lens, I was able to get some decent pictures and videos during my time out there.
I'm going to try my best to get the species correct on these, but this is kind of going to serve as an ID thread also, so if anybody sees any errors, please tell me so I can correct them. I got a lot of my information from Myrmacophyl's old Mojave Desert threads. I'm also going to make this thread in multiple posts because it's very large. I hope you enjoy it.
Here's some pictures of the habitat in this part of the desert.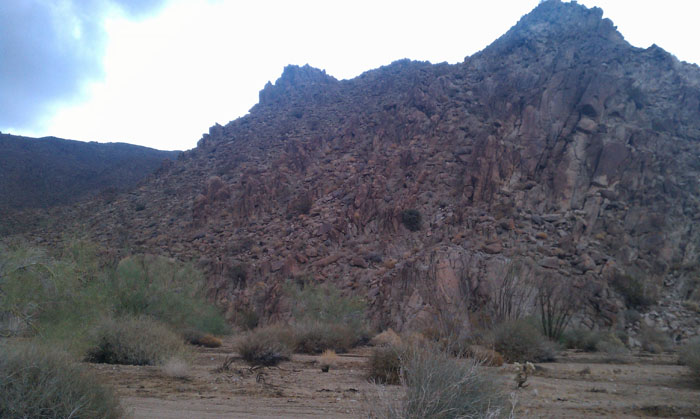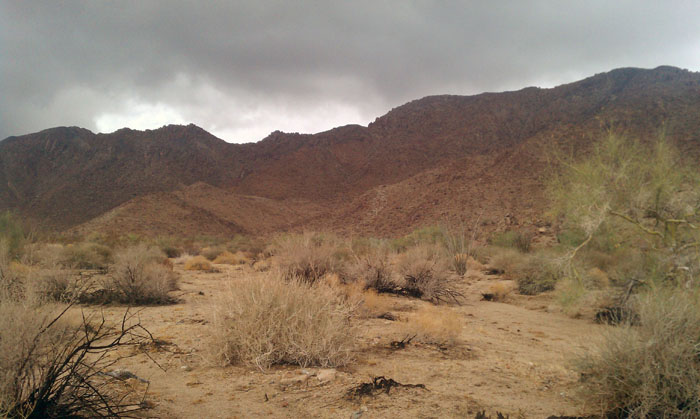 Myrmecocystus
sp. - These were the first ants I came across. They all looked about 5mm or so, and their nest had a very large entrance, about 5cm in diameter. I ended up seeing these ants a lot out there.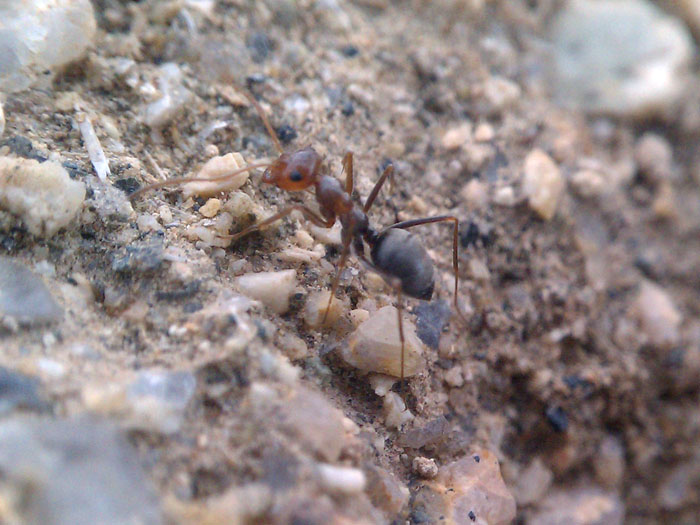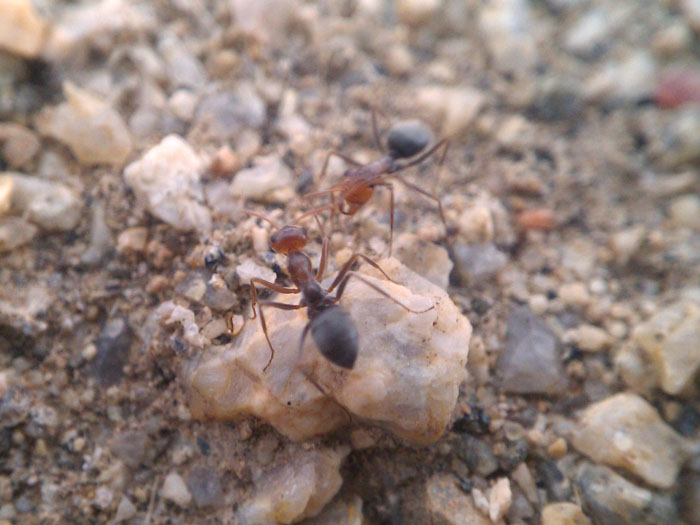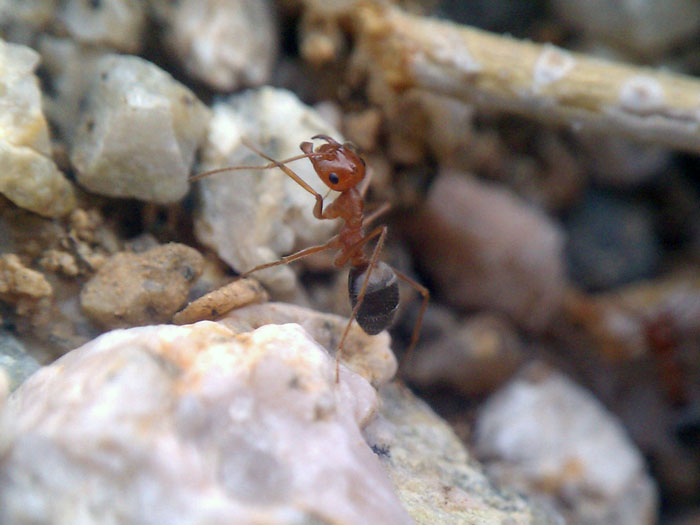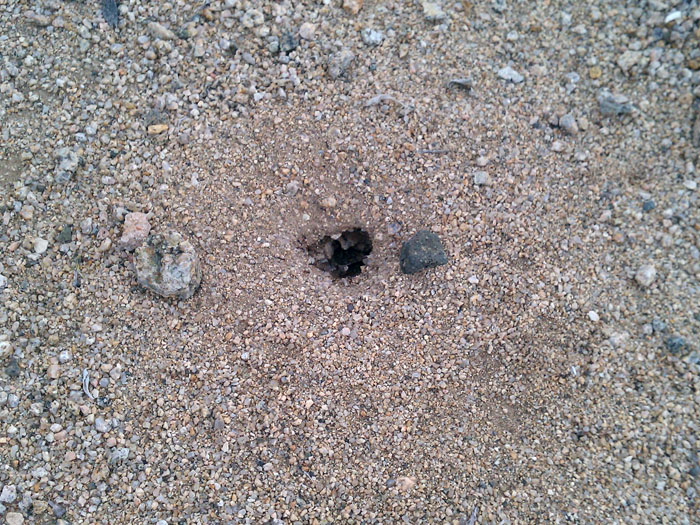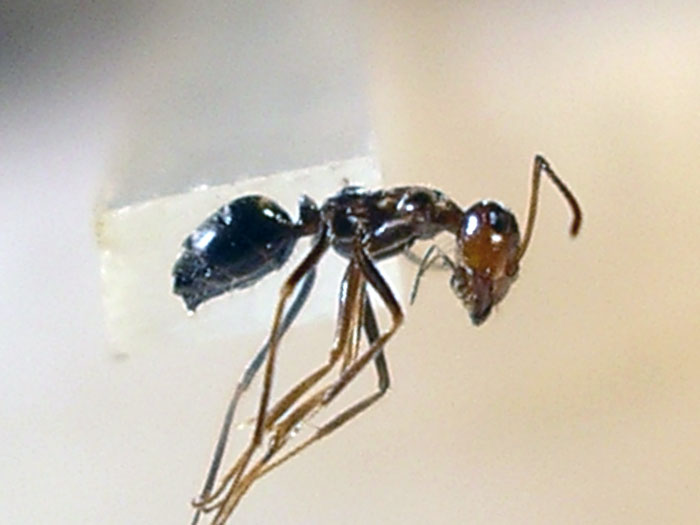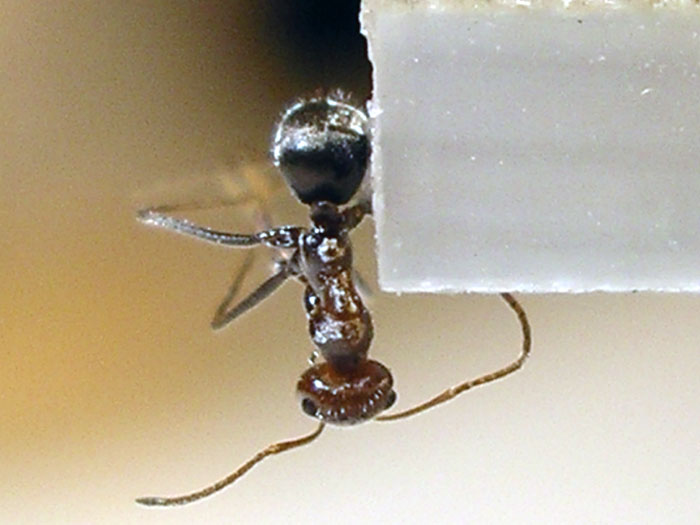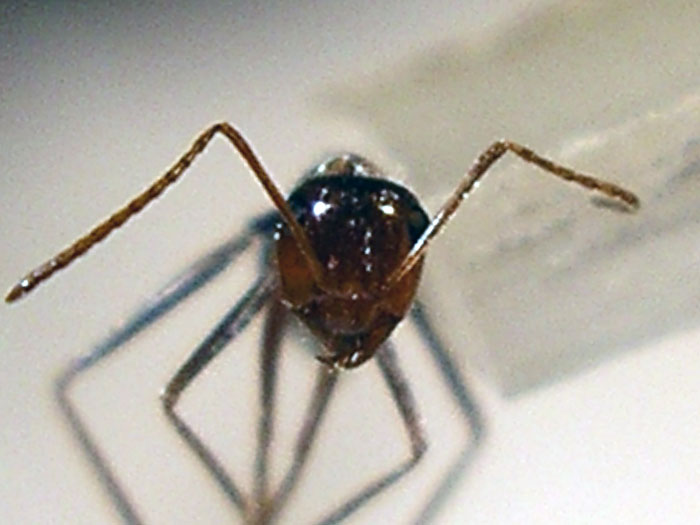 Myrmecocystus
sp. - This was another
Myrmecocystus
species that looked a little lighter in color than the first ones, and also had some workers that looked a little larger with much larger gasters. After measuring, these were about 5mm - 7mm in length. For all I know though, these could be the same species.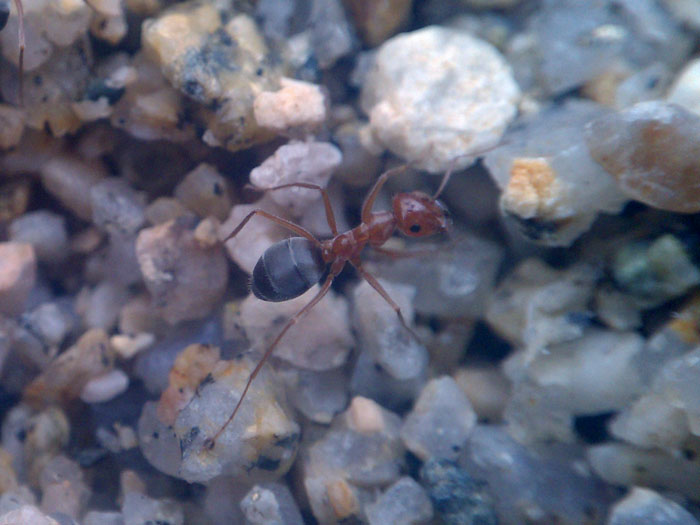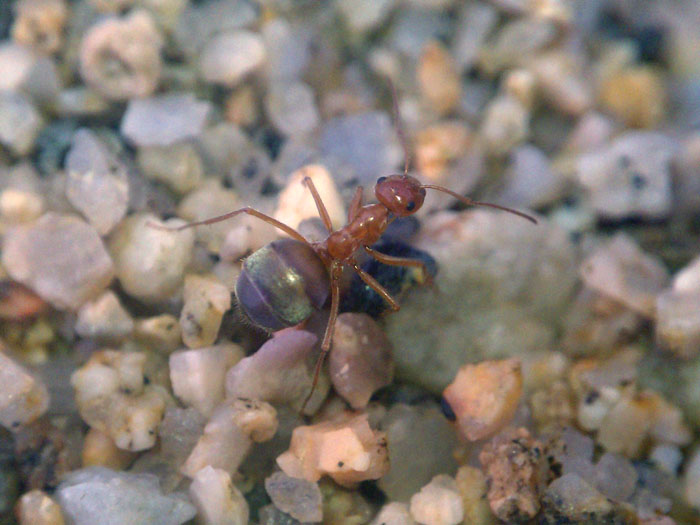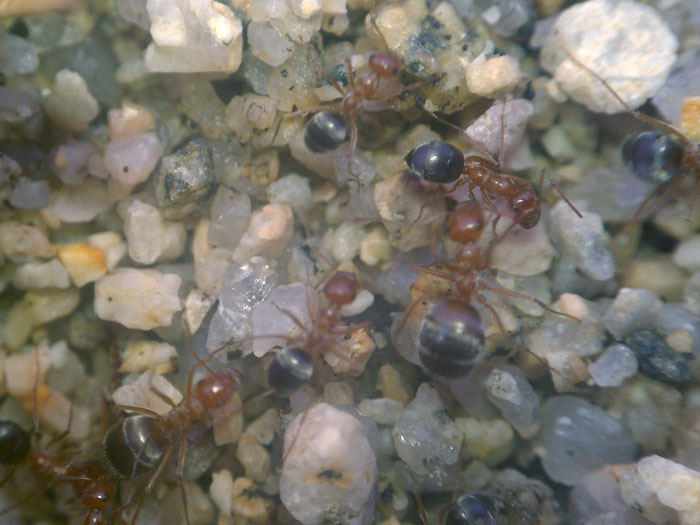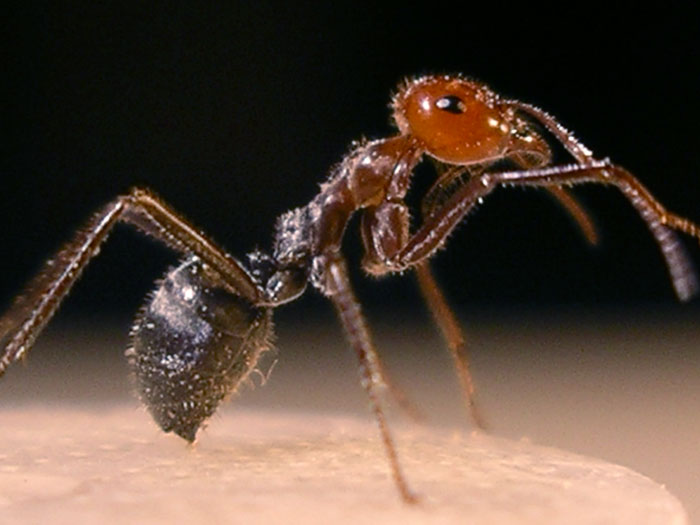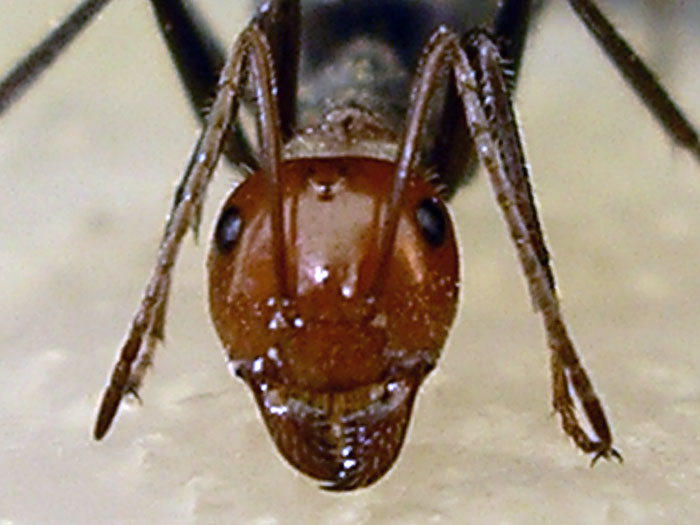 Messor pergandei
- I saw these probably more than any other ants out there.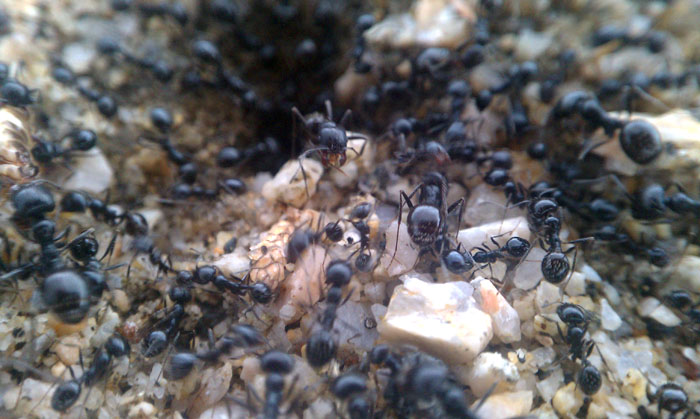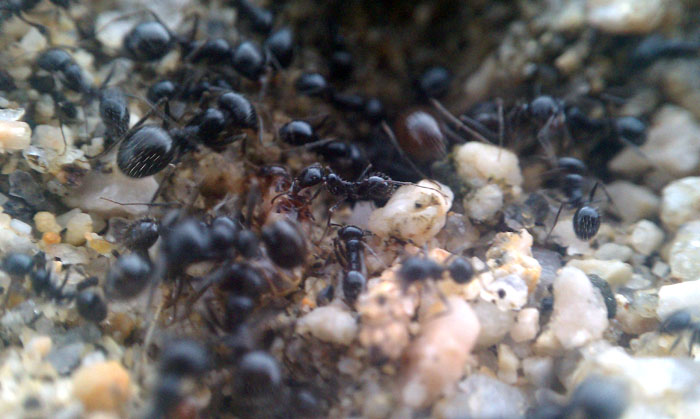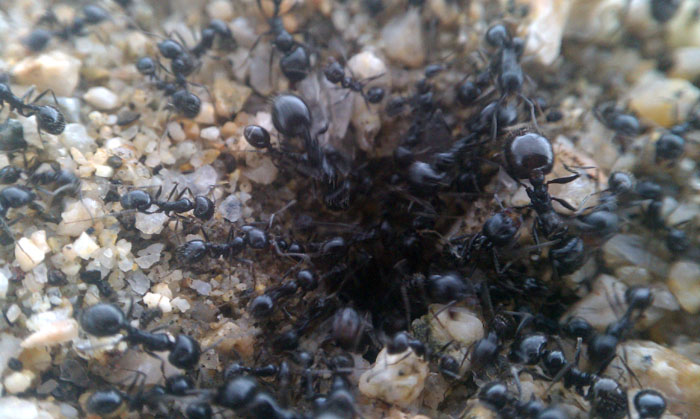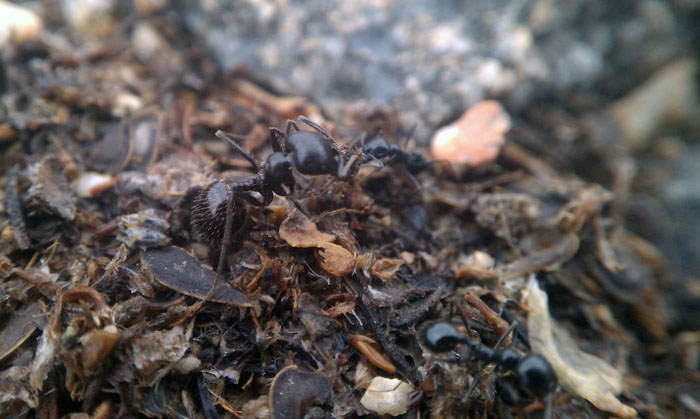 Making dinner out of some of the swarming termites.
Dorymyrmex bicolor
Solenopsis xyloni
- I caught two of these queens the next day after the storm went through.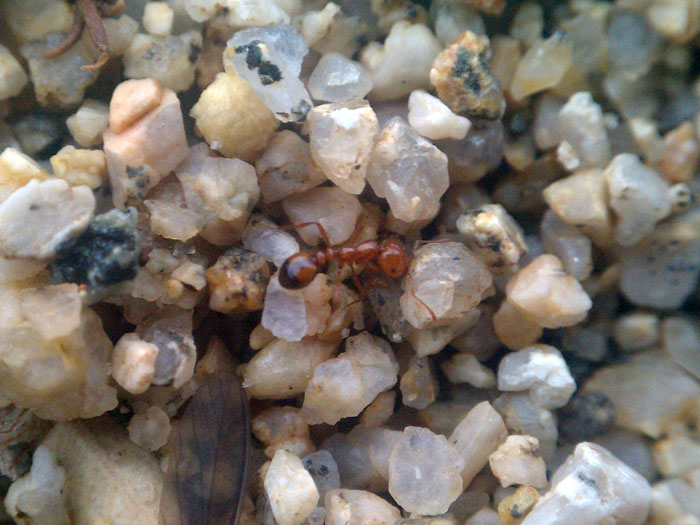 The mud looked pretty cool in some places, and actually made it really easy to find wandering queens.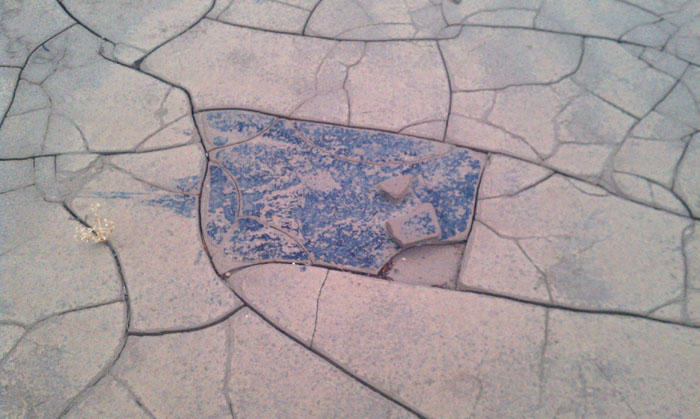 Pogonomyrmex rugosus
- I was hoping to get some of these queens, and luckily, I found one under a rock the day after it rained.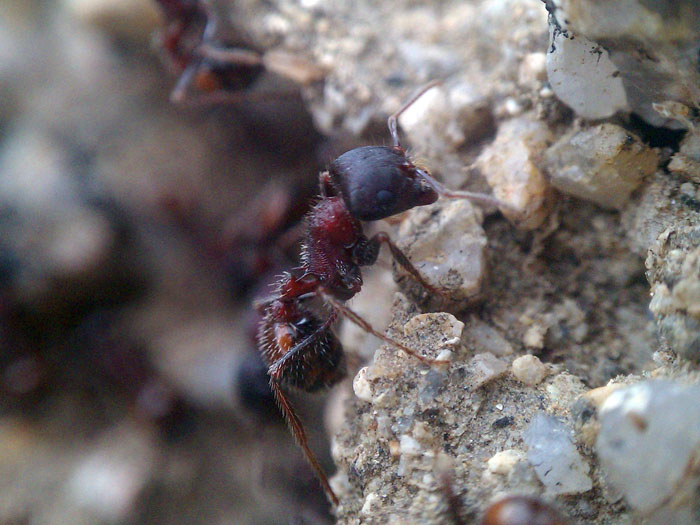 A couple of them in a brawl.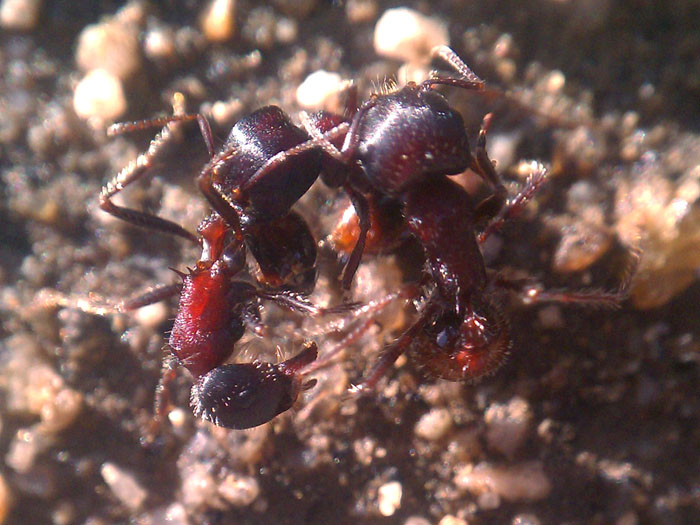 A very pale colored lizard I couldn't identify. Looks a lot like a Side-blotched lizard, only really faded and light in color. These things were really fast too.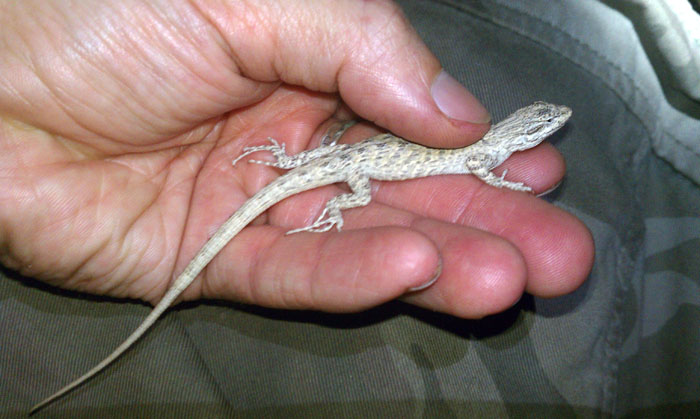 Forelius
sp.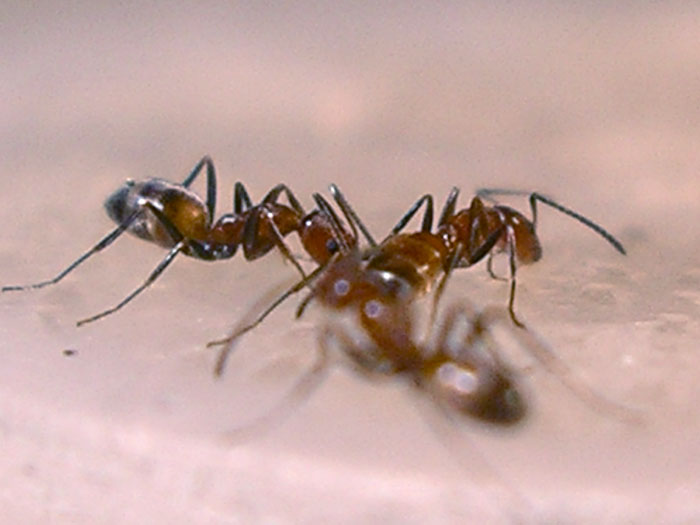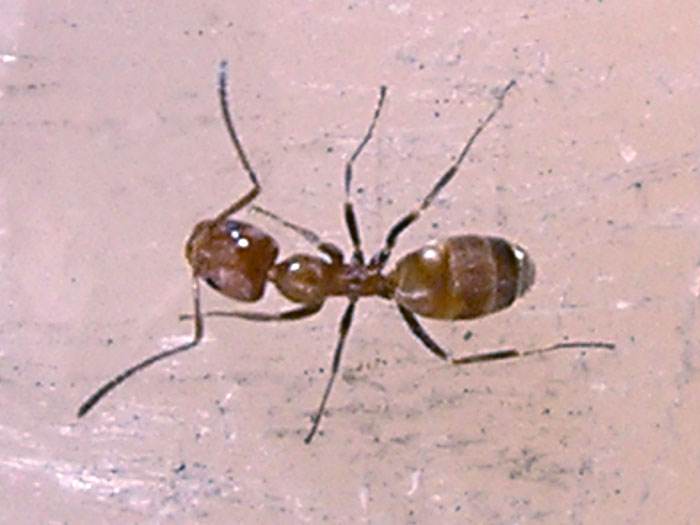 Pheidole xerophila
-  I caught six queens of this species in the evening the day after the rain storm. The minors were about 2.5mm and the majors about 4.5mm in length.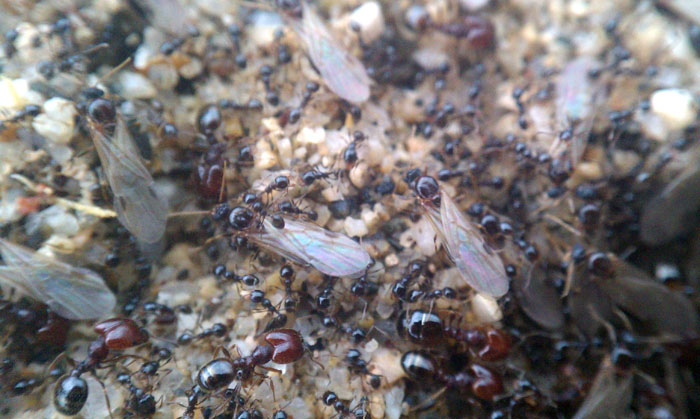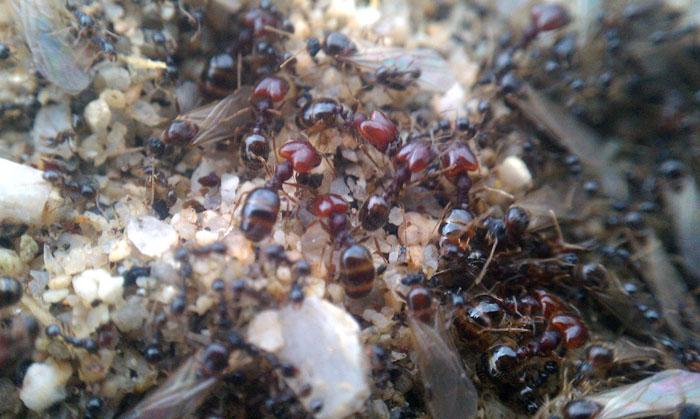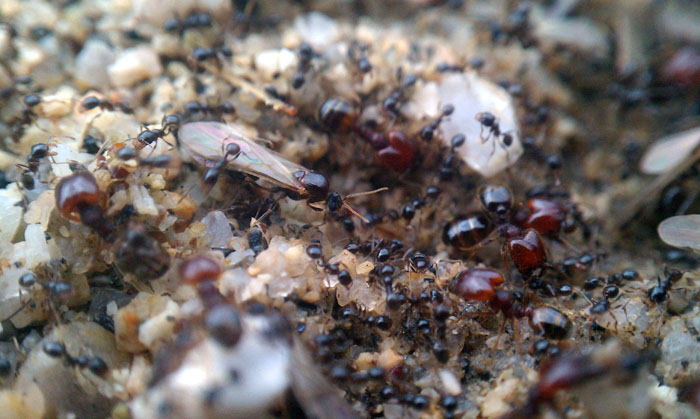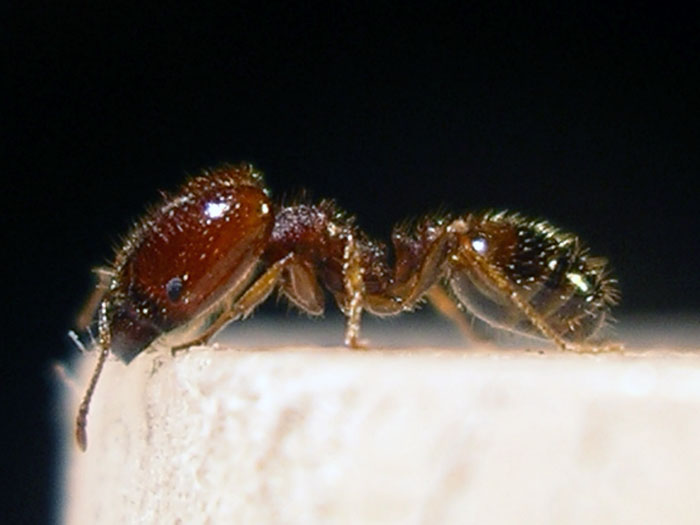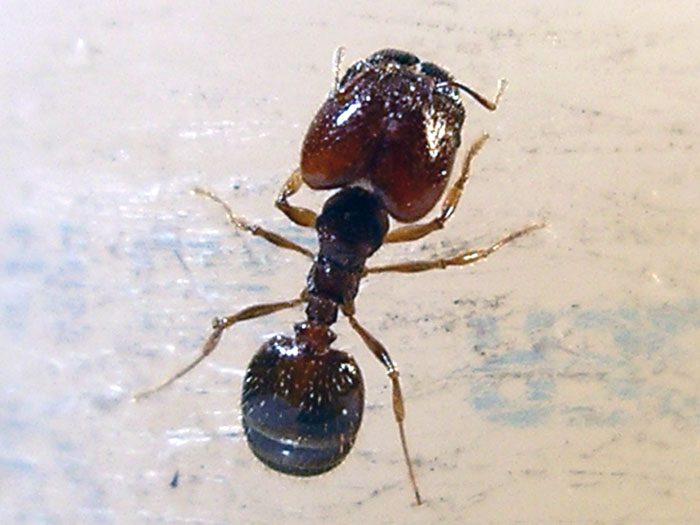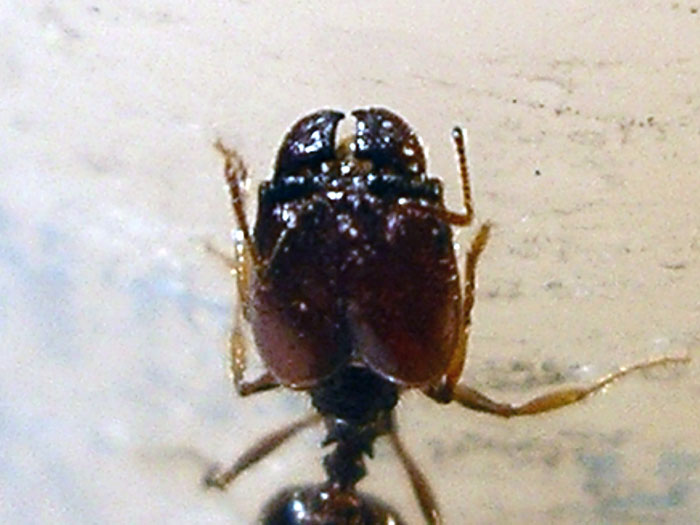 Ferocactus cylindraceus
cactus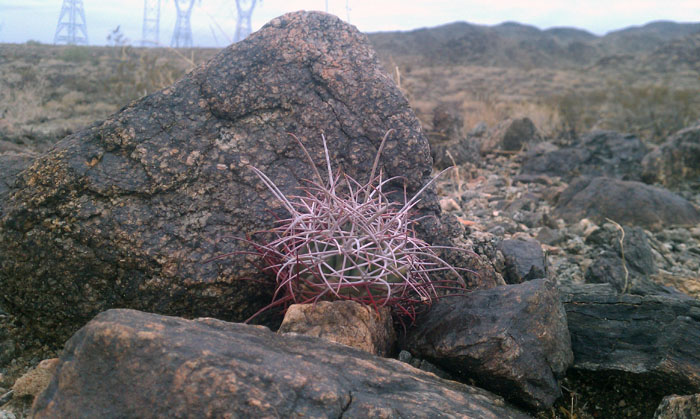 Some of the only bright colors you saw out there.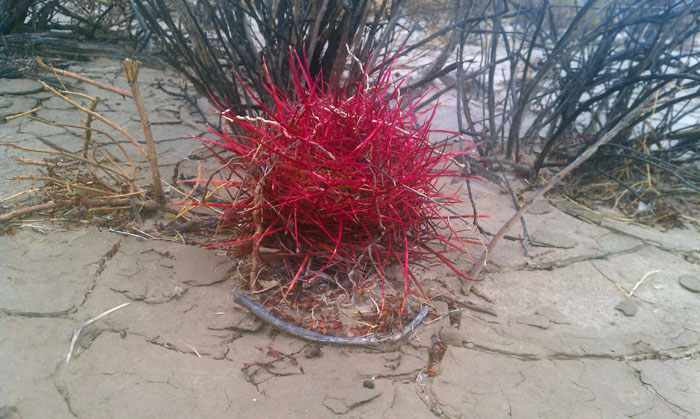 Pheidole vistana

- Also taking advantage of the termite swarm.