13 June 2014 Day 1
I caught these two queens today on the walk to school. I might have managed to collect another one but the queen managed to wedge itself between two paving slabs. Also, people were around so I couldn't linger. As soon as I got home I put them into separate test tube set-ups and placed them into a dark cupboard. I am pretty glad I found these queens as I have been looking for them for a few years after finding a few colonies near me. 
15 June 2014 Day 3
Queen A now has three eggs whilst queen B does not. Here is a video of them and some pictures. 
Queen A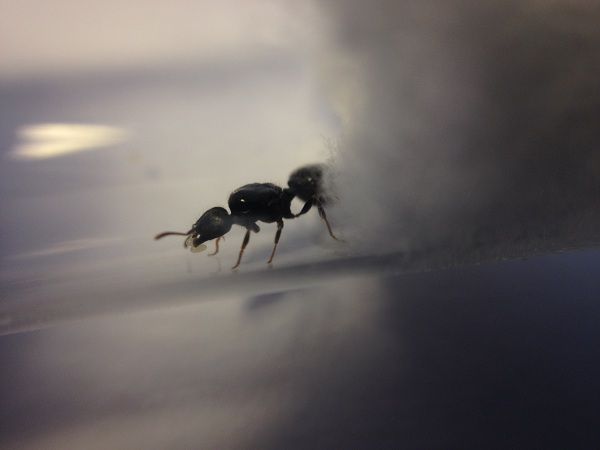 Queen B
18/06/14 Day 5
Both queens now have a small batch of eggs. They are both quite light sensitive so I will most likely leave them now for a few weeks. To tell the difference between queen A and B I have stuck a small piece of purple paper onto Queen A's test tube.