Hello!
I went up to Lullington heath (British Isles) to do a butterfly transect around the nature reserve with some fellow wardens. I did not really focus on the butterflies I have to admit. I dragged behind collecting and looking at the ants and other hymenoptera. From previous trips up to the heath I knew that it has quite a high diversity of ants (for Britain). There are loads of Lasius flavus mounds dotted about the place as you would expect from a meadow but also lots of Formica, Myrmica and other Lasius colonies as well. We followed a path around the reserve, most of the time I was able to see bare chalky ground (like in the pictures below) and thus see ants but some times the vegetation was too thick making it much harder to spot the anything moving.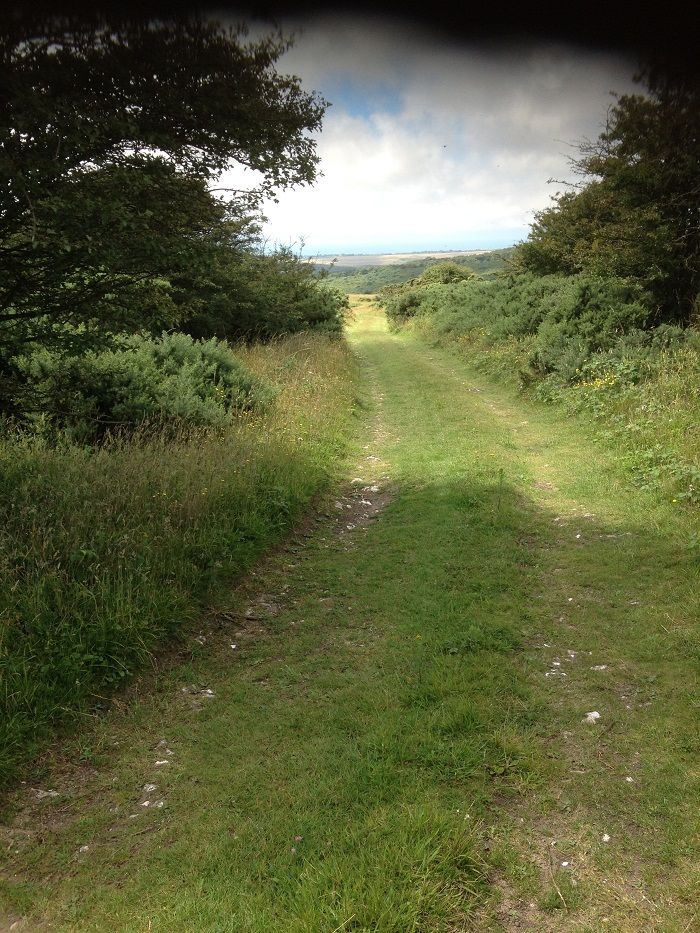 Lucky this didn't happened too much. The temperature was around 20'C the majority  of the morning and light intensity was high. Perfect for butterflies and ants. My main goal was to find a Tapinoma colony or foraging workers, this is one genus that I have been keeping an eye out for on this heath and as I remember Lusatica saying that I might find some. I collected up at least 40 workers, all stored in alcohol right now and are awaiting ID. I could have caught a few Tapinoma workers without realizing it. I did manage to ID a few specimens. I just want to check that this worker, that keys out as Lasius brunneus, is correct. I really don't think it is correct because my ID guide is saying that they nest in trees (I did not collect any ants from trees...). My next possible species is Lasius alienus. Sorry if the image is a bit too small.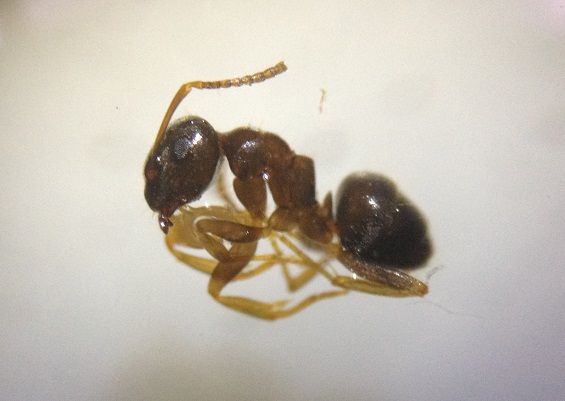 This possible ID and a few Lasius niger workers were the only ants I could ID with the time I had using the microscope. I will be back on Monday to use the microscope again. The ants that I can not ID I will post here and eventually, I hope I will have a nice list of ant species of this reserve. 
I also, alongside workers I found three queens. One was another Tetramorium caespitum queen, one was a Myrmicinae queen. The last queen was a Formica queen. This is the first time I have ever found (in 7 years) a wild Formica queen. I have not run her through my key but I am pretty sure it's Formica fusca. 
Tetramorium caespitum queen. I would not have thought I would find a T.caepsitum queen out on the heath and this late in the summer. I have not found any workers either. 
Myrmicinae queen. She was so hard to take a picture of because she was running round the tube like mad. This was the best I could get. Any ideas on the ID?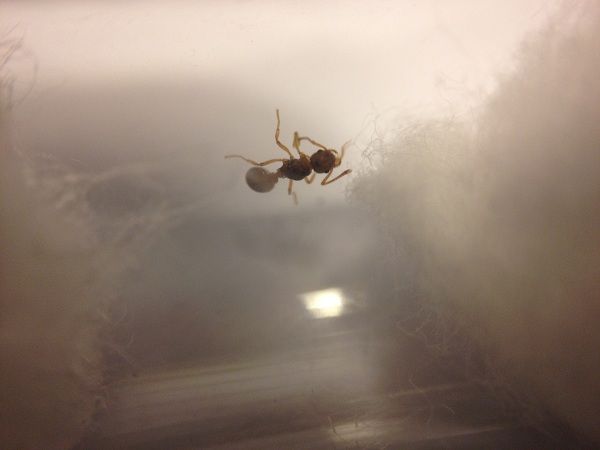 The Formica cf. fusca queen. 
Lastly, I saw loads of cinnabar moth caterpillars (Tyria jacobaeae) on the reserve. This was the most I saw on one plant.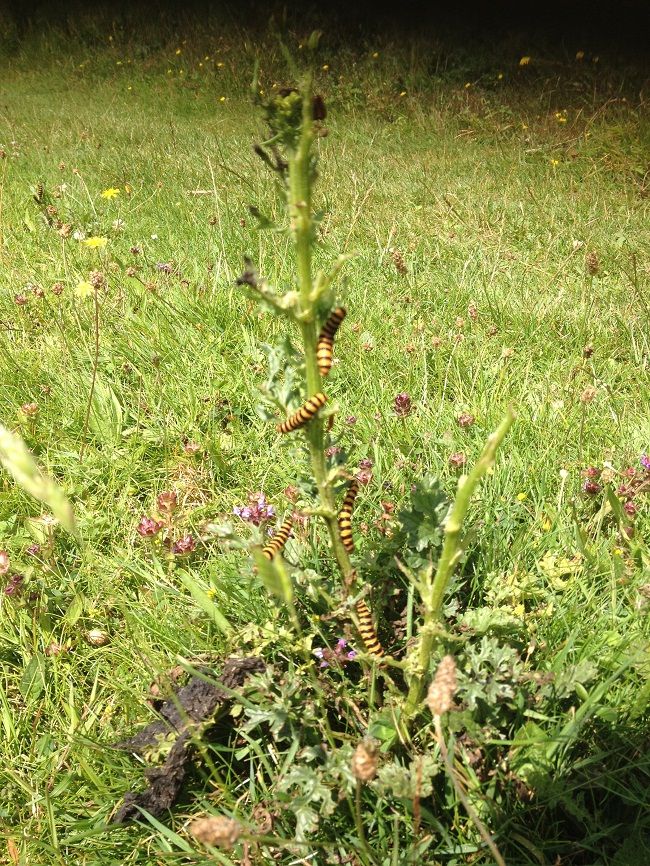 More to come!