Hi everyone.
I have recently got a digital zoom microscope so I have been going through some of my specimens and running them through my key (Naturalists Handbook 24 Ants by Gary J. Skinner). I think that this is a
Lasius umbratus
queen but I also think there is a possibility of it being
Lasius mixtus
. In my key it states that
L. mixtus
do not have erect hairs on the hind tibiae nor slanting hairs on the scape. At first I thought my queen could be
Lasius mixtus
because it satisfied the key. I looked up some images of
L. mixtus
on
AntWeb
and the queen pictured there does have slanting hairs on the scape. So I am left a little confused. 
Location - Lullington Heath, East Sussex, UK
Habitat - Chalk heath land, under a fallen post 
Characteristics - Head width is roughly the same as the thorax with large mandibles. Small gaster. So a social parasite.
Size - 5mm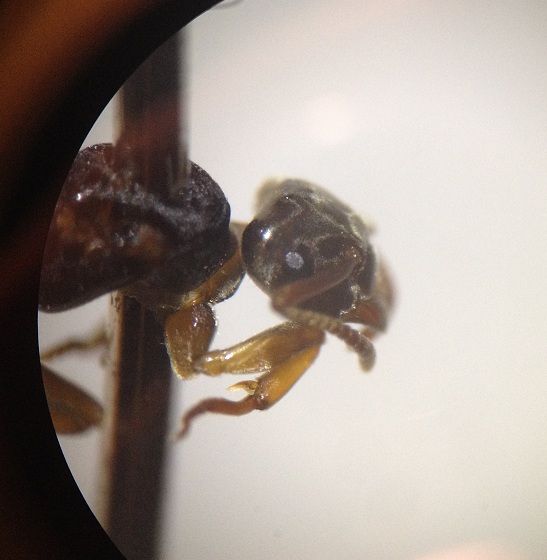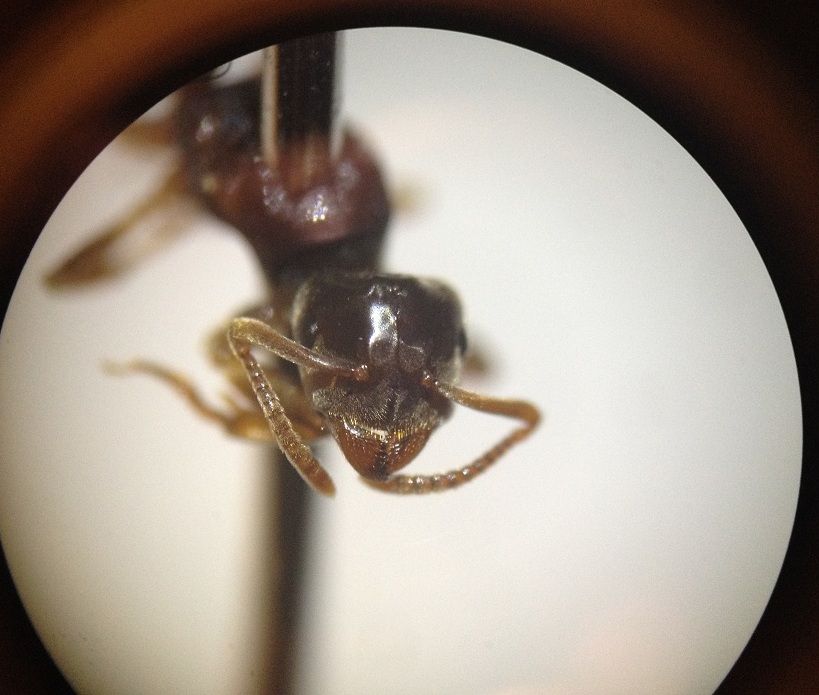 P.S Sorry for the nasty looking pin.