From
http://letslearnkids.com/blog/letter-a-alex-the-ant/
and
http://www.loumarchetti.com/Art_files/Other%20Covers/Don%20Quixote.html
: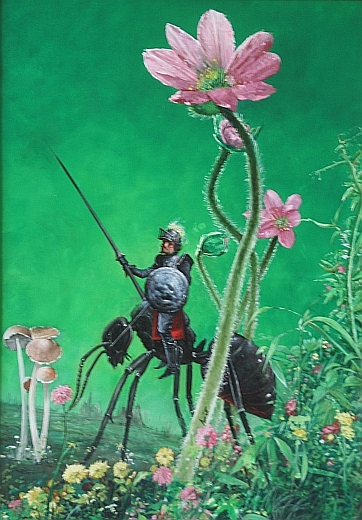 Notes:
1. Focus on http://letslearnkids.com/wp-content/uploads/2016/05/Screen-Shot-2015-09-13-at-5.15.28-PM-768x560.png and http://www.loumarchetti.com/Art_files/Other%20Covers/Don%20Quixote%20Ant_s.jpg images. Not the texts and watermarks (if any). If it is a screen capture from a tel(evision/ly)/TV show, movie/film, video game, etc., then make your own caption.
2. Use
SayWhat
to add dialog bubbles and texts the above images.
3. You can do silly doctoring and captioning like
I CAN HAS CHEEZ BURGER
and
others
for it/them. Using
roflbot
is recommended for this case.
4. Ignore the technical errors like missing legs, antenna(s/e), etc. if any.
5. If there are more than 1/one image, you do not have to caption/doctor all of them. Do one, do each one separately, or all together for captioning or doctoring.
Original Caption/Description:
AntDude's (Chees/Sill)y/Lame Caption:
Joust
with ants after the
discovery of the New World by Christopher Columbus in 1492
!