I caught several Solenopsis invicta queens on 16 June.
I had no idea how fast they would begin laying eggs or
how fast they would develop. These gals went into egg
overdrive immediately. I still have four queens from the original
batch. I released 10 others because, lets face it, maintaining
14 captive RIFA colonies would be over the top for anyone.
I keep them in a darkened garage in test tube setups.
The ambient temperature fluctuates from 75F to 90F degrees.
They haven't eaten anything yet.
This is my first specimen (I call her Alpha)
By 23 June, she had already laid a boat-load of eggs.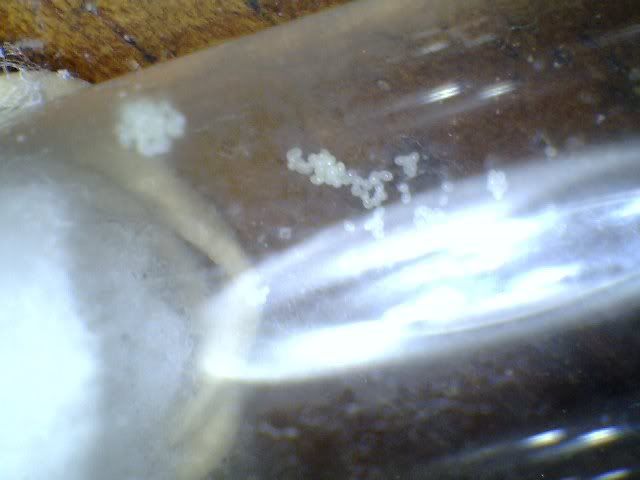 This is her scrambling to hide some of her eggs because
I totally creep her out.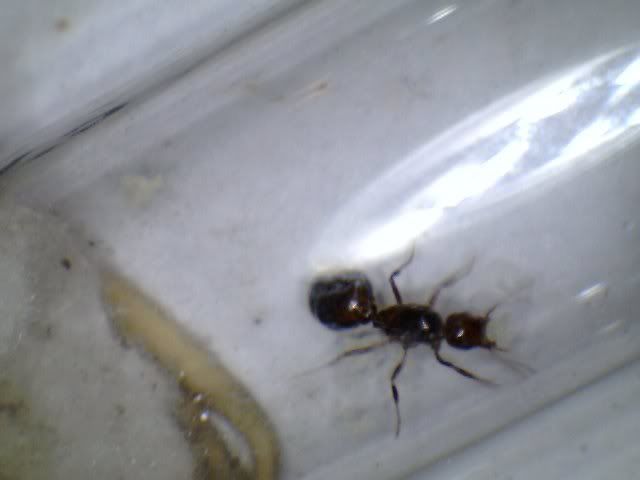 I took Alpha out again today (3 July) to see if she had any larvae.
I was shocked to see this: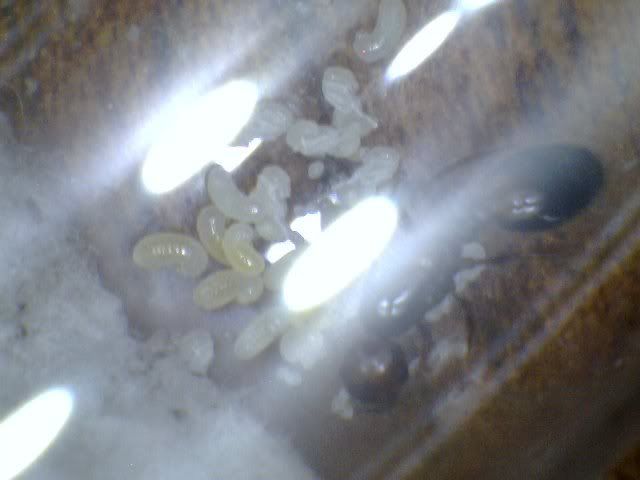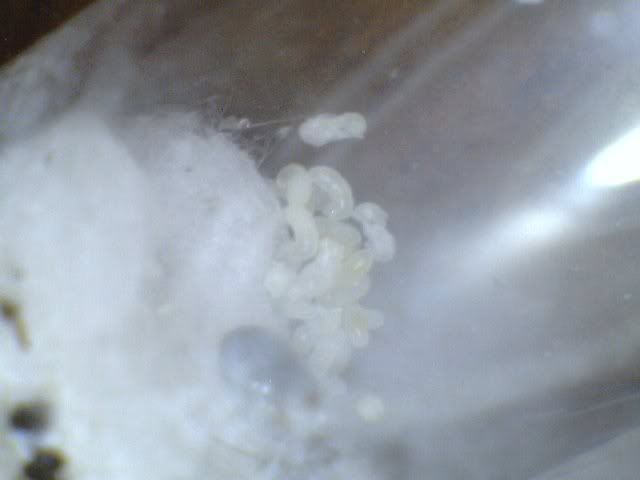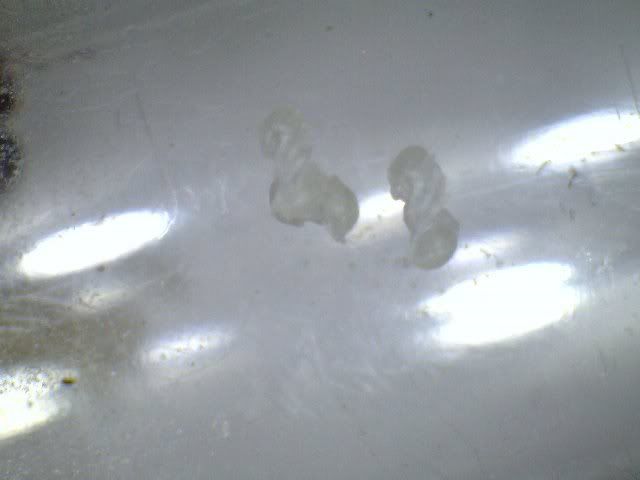 I am planning to transfer them to a plaster setup with an outworld after the
first workers appear. When should I start trying to feed them?
BigJohn