I was done. I had my share already. With two Camponotus and two Formica pacifica locked and loaded, I was happy to end the queen search for the summer. But then yesterday decided to be one of the hottest, most humid days of the year! The result were nuptial flights taking place everywhere. I scooped some up with all my remaining test tubes.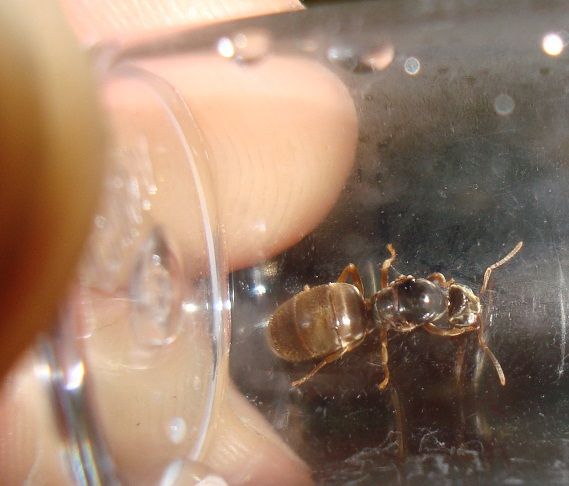 I grabbed about six of this species. I'm on Vancouver Island B.C. They are around 6-7mm. I saw nuptial flights in a few different areas but they were mostly running around on pavement near the woods.
I actually had a few too many, so I decided to place a few into the same test tube. I also thought I remembered some one else keeping a similar looking species that was polygamous.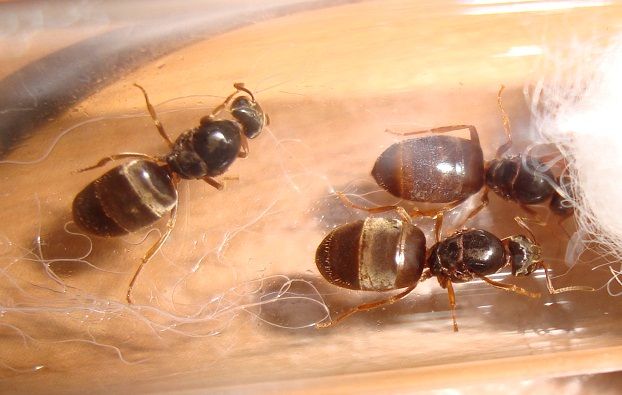 The result was fatal.
One began attacking another. By the next day, all three queens were dead.
I still don't have enough tubes for the remaining ones, so I have one in a larger green plastic tube that is too big in diameter for a cotton water-plug. Not sure what to do with her yet.
I also found another Formica pacifica.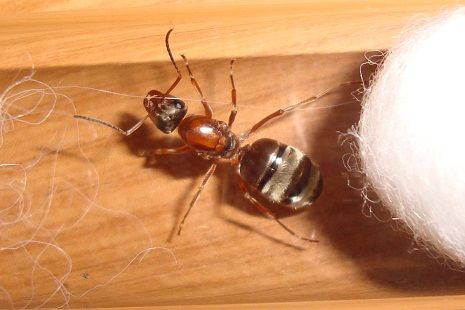 I'm guessing the new ones are a Lasius species.
On a side note, it's been fun to observe the different behavior of the different species. All the Formica pacifica like to stay perched against the water cotton, usually all leaning the same way. The big Camponotus just sit still, looking like big tanks comparatively.