Hi all, just saw this great forum and want to contribute on my ant colony.
I've started my colony from May2011 from a single queen i've caught at night after a downpour. I didnt manage to get a clear picture of it. The queen when caught is still with attached wings and i've placed her into a bottle with soil and some moss and feed her with spinkles of sugar grains. After roughly 2 weeks, i saw her tending some eggs in a small burrow underneth the moss. So i've then make a small tank, filled with soil and moss again, dig a hole by the tank side to make as her chamber. I then carefully transfer her and it eggs into the burrow. Soon, the eggs started to become coccoons and hatched for few worker ants which tended the rest of eggs and larvae. Soon after 3 mths, the number grew to about 10 and they started to shift their home and make tunnel into the soil. As im not sure what species of the ant i have, i feed them with biscuits, bird seeds, rice, grains,sugar and honey and it seems they only love sugar and honey. This species only comes out at dusk and sleeps during day time. I've seen in the wild that these species have gone either for foraging or perhaps scouting in a group of 6 ants, moving together in tight formation.
As of 23rdSept, i do saw the number sprang nearly triple of it and i saw atleast 2 winged females inside the burrows. Not sure how the number jumped up so much, but i see there are lots of eggs and larvae in the burrow.
28th Sept, i saw a dried body of a female on the topsoil, not sure if it from original queen or new queen. I've checked again at the burrows and saw 1 winged queen and another queen.
29th Sept, i tried to feed them with sausages, and to my suprise, they do eat up. But something i discovered today that i might need answer. There seems another trail leading out from my window away from my ant's tank. I followed the track and discovered that it leads to another colony outside my house which burrowed into a crack in the wall. Im not sure if my colony expanded too fast and split up to form another colony outside as i dont see any fights between the ants. Or another cause that my colony might be overrun by another ant colony and they killed the 1st queen,thus the dried body found on the topsoil.
Below are some of pictures and videos i've taken.
May2011, New home.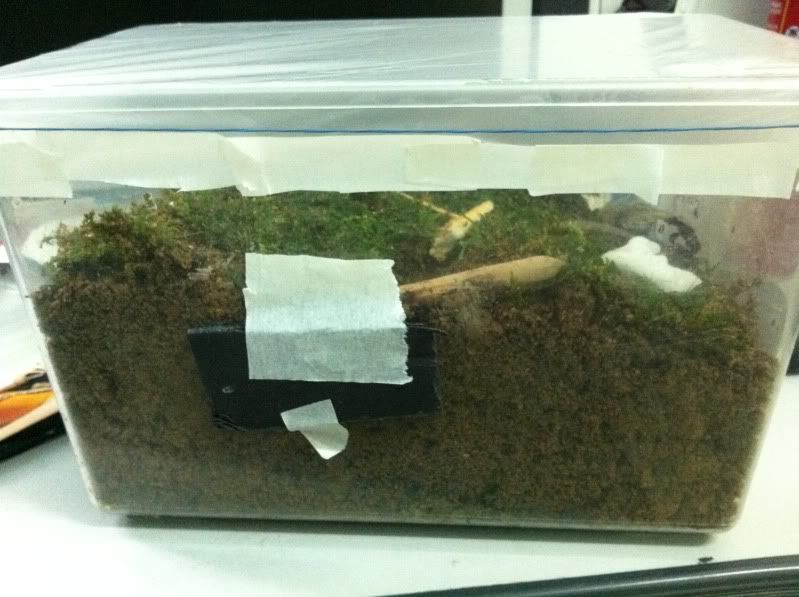 Feeding honey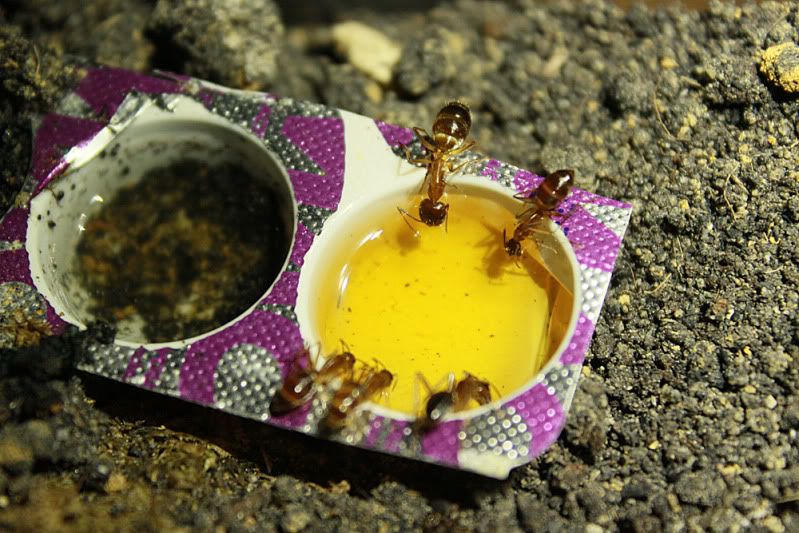 Feeding sausage