From
http://www.shutterstock.com/pic-66243364/stock-photo-statue-of-labour-ants-civilization-living-million-years-because-of-working.html
and
http://fineartamerica.com/featured/ant-kevin-middleton.html
: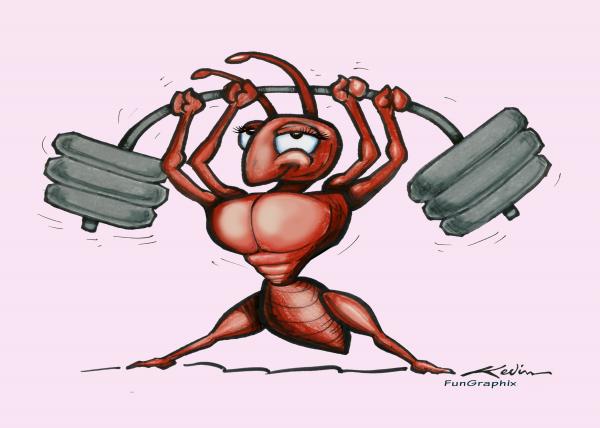 Notes:
Focus on the image(s), not the texts and watermarks (if any). If it is a screen capture from a television/TV show, movie, game, etc., then make your own caption. You don't have to use its theme, but it helps.
Use SayWhat to add dialog bubbles and texts to http://image.shutterstock.com/display_pic_with_logo/140095/140095,1291126283,1/stock-photo-statue-of-labour-ants-civilization-living-million-years-because-of-working-66243364.jpg and http://images.fineartamerica.com/images-medium/ant-kevin-middleton.jpg ...
You can do silly doctoring and captioning like I CAN HAS CHEEZ BURGER and others for it/them. Use roflbot is recommended for this case.
Ignore the technical errors like missing legs, antennae, etc. if any.
If there is more than one images, you do not have to caption/doctor all of them. Do one, do each one separately, or all together for captioning or doctoring.
One of the images' captions, but it fits for both -- "Statue of Labour, Ants"
Your overlord's cheesy caption: It is now Spring in the northern hemisphere and ants are finally waking up, but they need to exercise first to start their work.