I caught a queen ant today, in a suburban area in central MN on my front driveway, in the back there is a nature reserve that's a mix of deciduous trees, grass, and wetland.
She looks like a Tetramorium/Lasius mix, obviously no such thing exists.
Anyways looking for an ID and will likely let her go since I don't have any proper setups to guarantee long term success.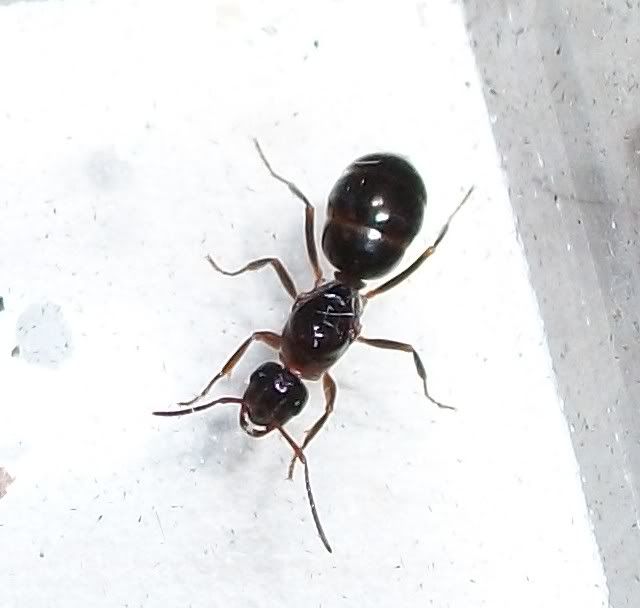 Well good luck. If I do decide to keep her, I am just going to do a soil based setup, while not as cool, it works.