Sorry to bother, but could you guys help me identify my ant? It looks like she have shiny rings on the end of her abdomen and a small portion of her thorax is also shiny. Its 1.3cm from head to abdomen. I'm from Singapore, a tropical country in south east Asia and the ant is caught while attracted to the lights outside my apartment.
Here are some pictures of her.(Used a magnifying glass in front of an iPhone camera so that the details of the ant would be clear.)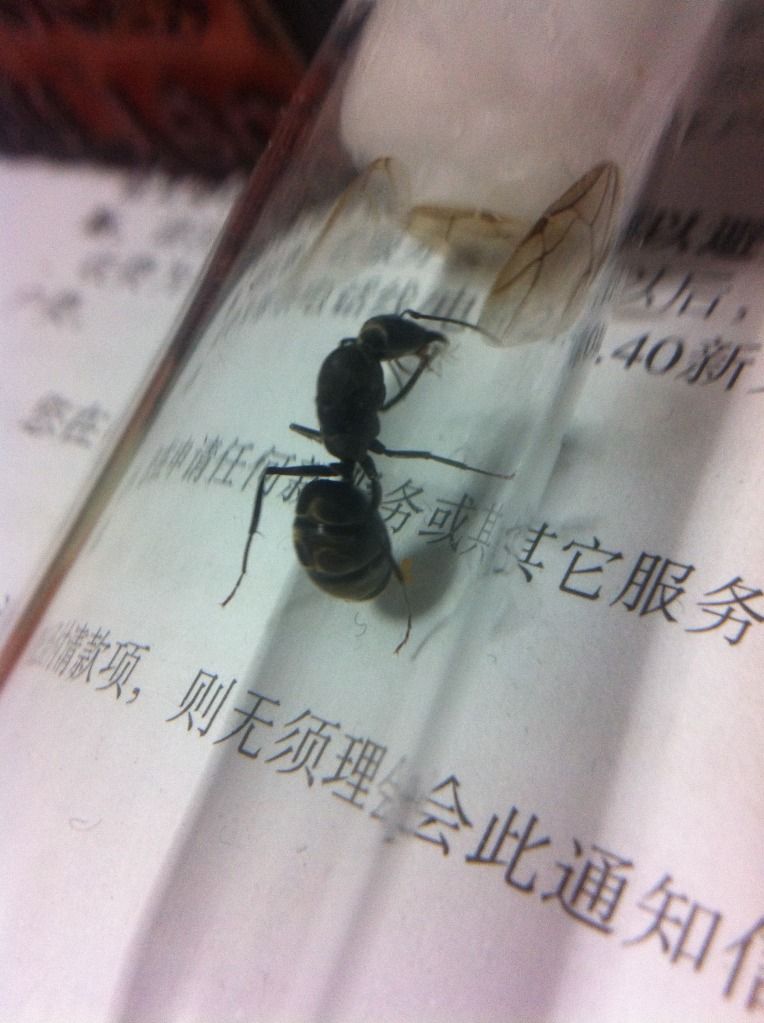 So far she laid 2 eggs.
Been 3 days since I've gotten her.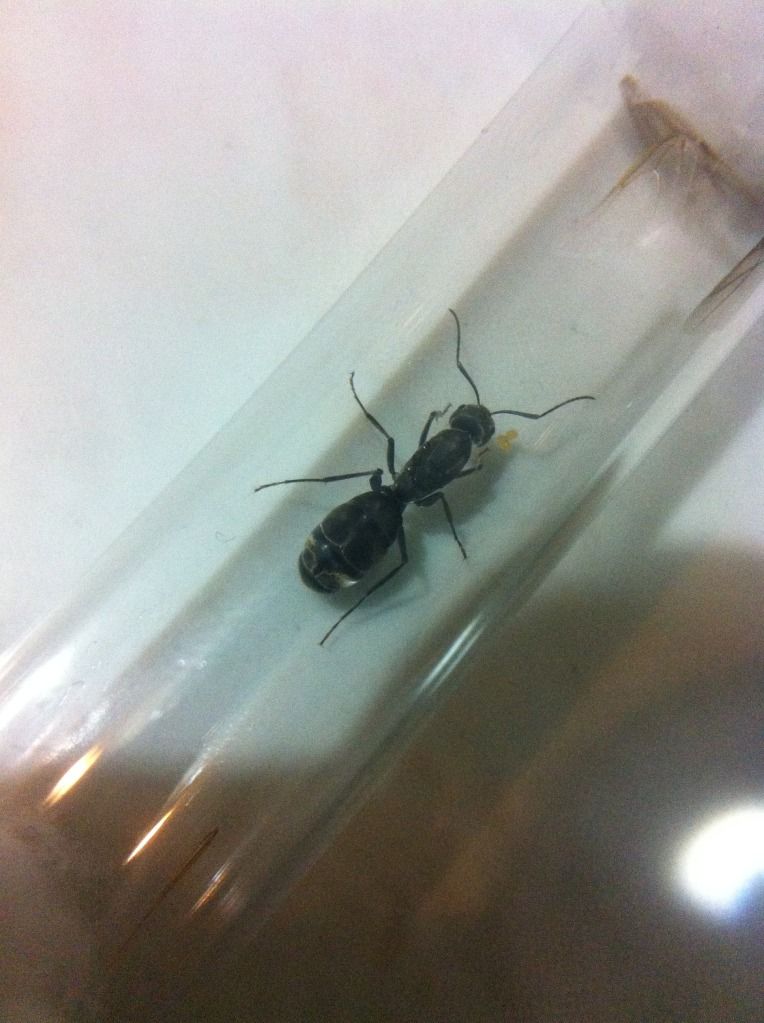 Top view of her.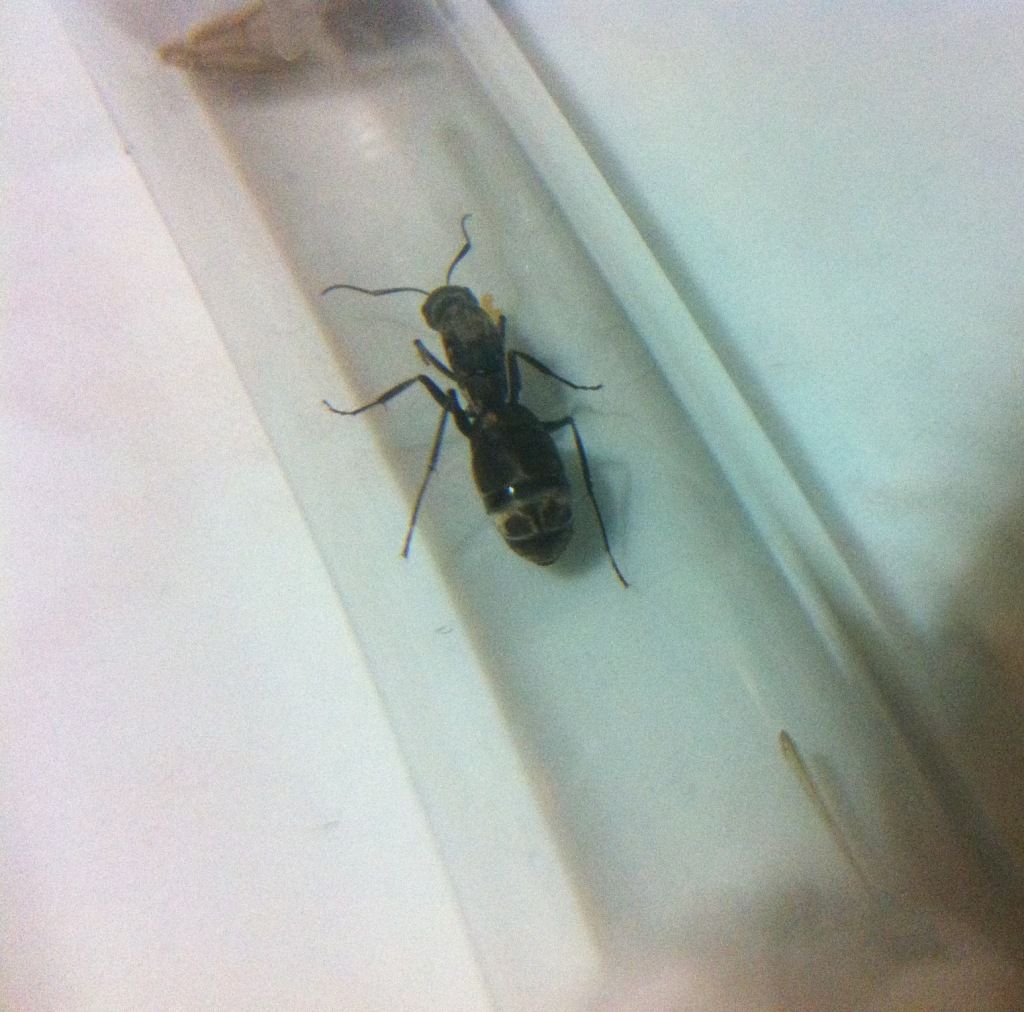 Another angle...
Used flash so you can see that those areas are shiny.
Thank you guys in advance!
[Added note in title about large pictures -- WeatherAnt]